The Zimbabwe National Water Authority had to dig through a commercial building in Karoi to repair a burst pipe that supplies water to the town reservoirs as the building was built on top of water mainline.
This has been the trend in many towns and cities around the country especially at new structures being erected at undesignated sites.
See pictures below: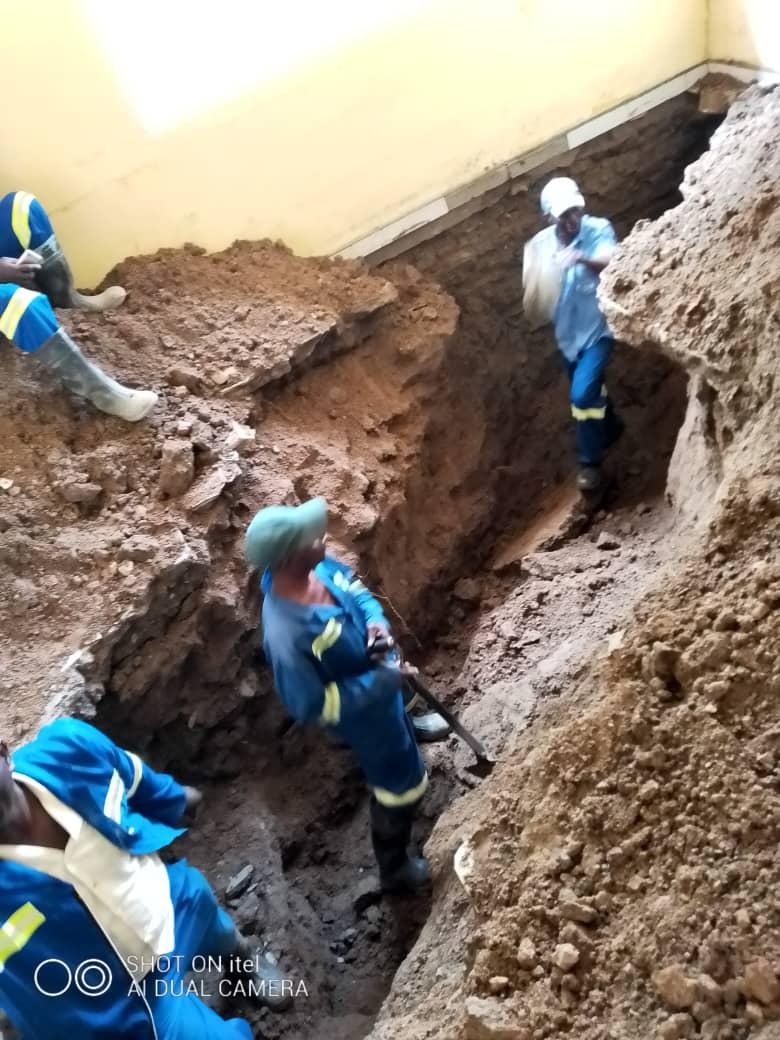 Trending On ZIMetro News. . .
Jay Isreal to expose Prophet Makandiwa this Friday
It's time for the truth to be revealed, I know many of you still believe in this charlatan (Emmanuel Makandiwa) but this Friday will open your eyes.
You are going to hear heartbreaking testimonials of people who have fallen victim of different forms...
learn more