Zimbabwe's coronavirus cases have risen to 387 after 4 new cases were recorded in Mashonaland Central (3) and Harare (1).
The Ministry of Health reports that all the new cases are returnees from South Africa.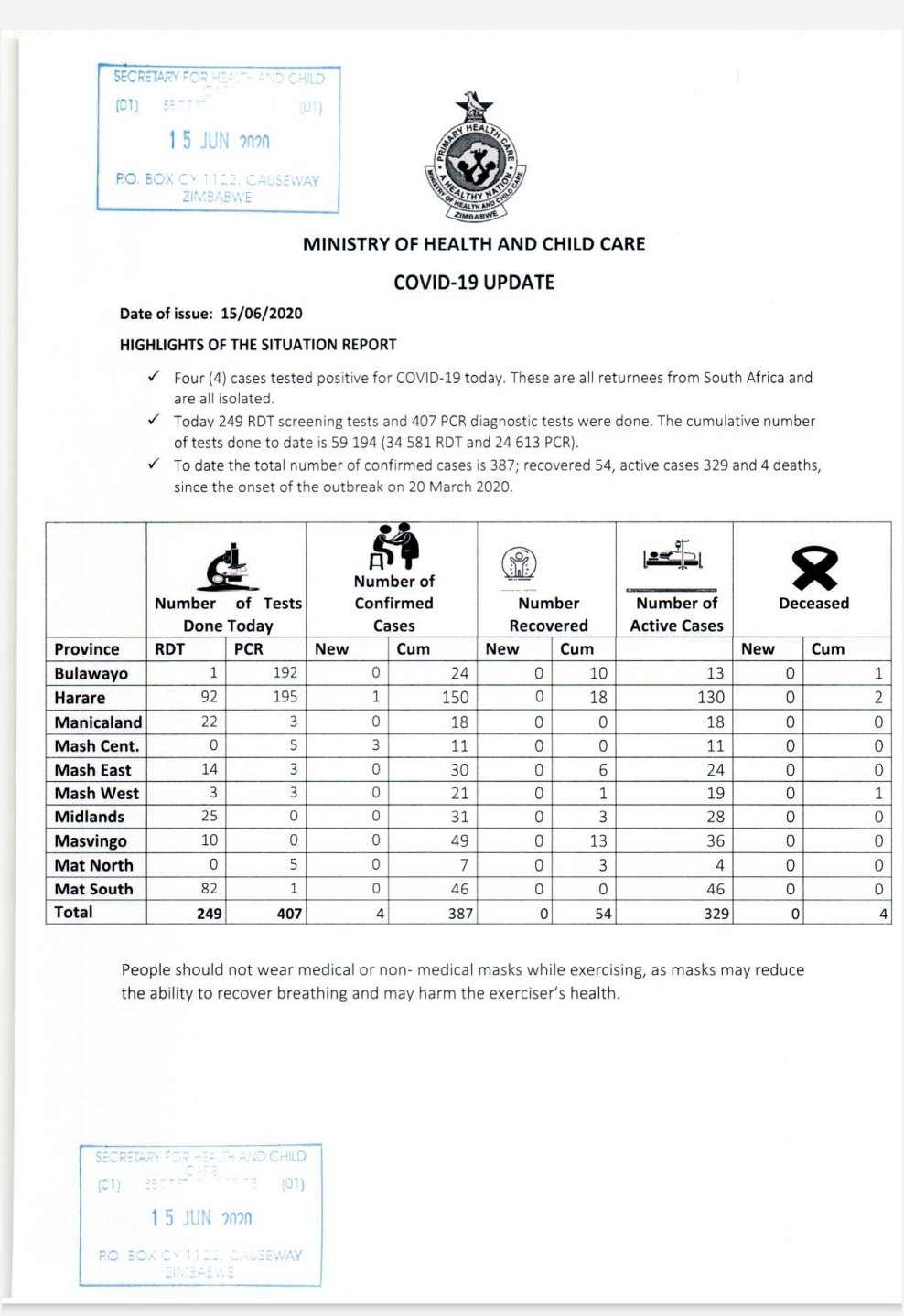 Trending On Zimetro. . .
"Murume Haasi wenyu mega maiguru, tsikai chepakati muti shloo kudzikama"
. . .Woman, hubby's lover in a social media spat
. . .Love rivals lodge counterclaims
A Waterfalls woman sent photographs of ARVs to her married lover's wife, purporting to be hers and claiming she had unprotected s..ex with the man.
The 32-year-old Cecilia Zhanje's unverified claims prompted her married lover Trisha Tsuro's wife Brenda Tsuro to…full details
Trending On ZIMetro News. . .
Conman 'Teemak' now in therapy; bishop father to pay off his Ponzi scheme victims HARARE – A 23-year-old man who duped dozens of Zimbabweans dotted around the globe through a Ponzi scheme is currently undergoing therapy, his sister has said.
Namatai Marygrace Chipunza took to Facebook in the aftermath of news reports exposing the self-proclaimed millionaire Taona Oswald Chipunza – known among socialites as Teemak...
read more