Zimbabwe's coronavirus cases have risen to 387 after 4 new cases were recorded in Mashonaland Central (3) and Harare (1).
The Ministry of Health reports that all the new cases are returnees from South Africa.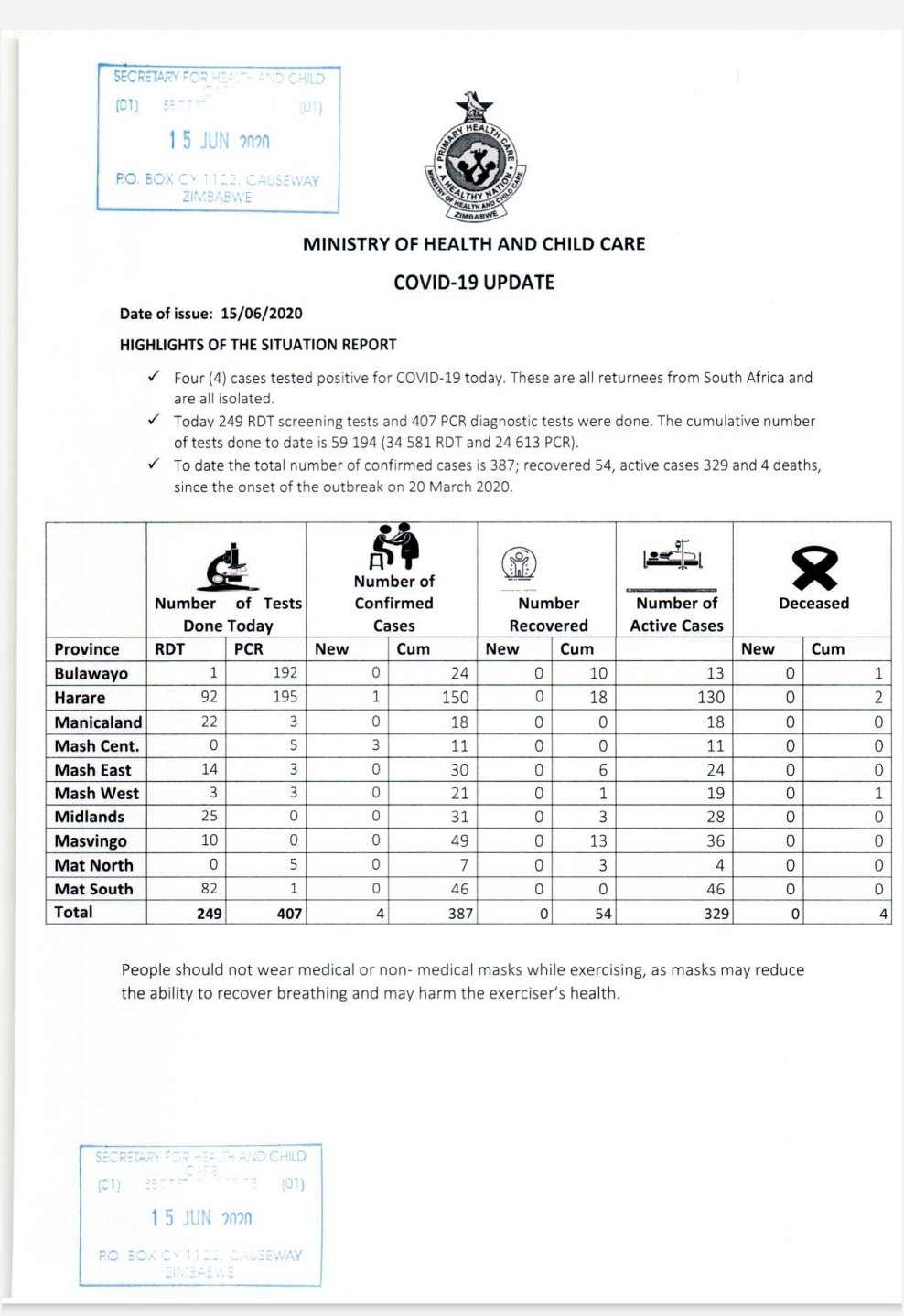 Trending On Zimetro. . .
"Murume Haasi wenyu mega maiguru, tsikai chepakati muti shloo kudzikama"
. . .Woman, hubby's lover in a social media spat
. . .Love rivals lodge counterclaims
A Waterfalls woman sent photographs of ARVs to her married lover's wife, purporting to be hers and claiming she had unprotected s..ex with the man.
The 32-year-old Cecilia Zhanje's unverified claims prompted her married lover Trisha Tsuro's wife Brenda Tsuro to…full details
Trending On ZiMetro. . .
CONCOCTION KILLS MAJALISA
Patricia Majalisa died yesterday, days after taking a concoction. The late artiste's spokesperson Oscar Tee yesterday said Majalisa died of liver failure at Helen Joseph's Hospital in Johannesburg, South Africa.
Oscar Tee said Majalisa who had no children, spoke to him earlier this week, advising him that she was not feeling well. He said she was subsequently taken to hospital on Wednesday night and...
FULL STORY