The Zimbabwe dollar has at this week's Reserve Bank of Zimbabwe (RBZ) foreign currency auction lost value against the United States dollar after trading at an average of 76.76 down from an average of 72.1470 at last week's auction.
The total allotted amount was 14 356 193. 21 down from 14 853 708. 88 allotted last week.
In relation to demand and supply, the demand during the first week was 11 million and the central bank allotted 10 million whereas yesterday the demand stood at 19 million while 14 million was allotted.
The trend shows a gap between demand and supply. The lowest bid on the first day of the auction was accepted and got allocation but this Tuesday, the lowest bid accepted for allotment was 75 when the lowest bidder was on 70.
These changes are suggestive of the RBZ trying to preserve the little foreign currency they have, presumably to continue with the auction system.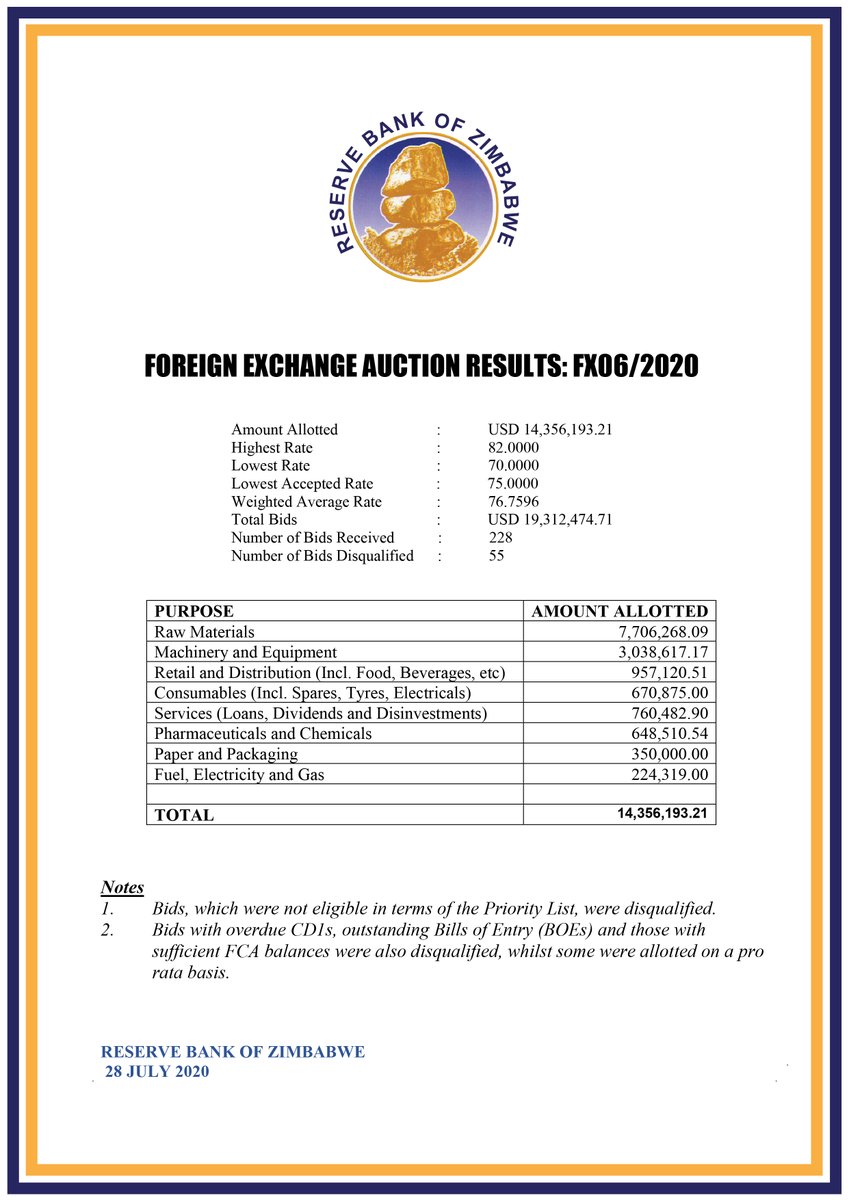 Also Read: THINGS YOU MIGHT NOT KNOW ABOUT GINIMBI
Genius Kadungure aka Ginimbi was a popular Zimbabwean socialite and businessman.
He was also the founder and Chief Executive Officer of a gas company, Pioneer Gases which has interests in Botswana, South Africa, and Zimbabwe. He was also the owner of Dreams Nightlife Club...read more