Zimbabwe Ministry of Health and Child Care (MoHCC) coronavirus situation report as of 9 October 2020:
New cases: 43
Locals – 42
Returnees – 1
Deaths: 0
Recoveries: 28
PCR Tests Done: 123
National Recovery Rate: 81%
Active Cases: 1 291
Total Cumulative Cases: 7 994
Total Recoveries: 6 474
Total Deaths: 229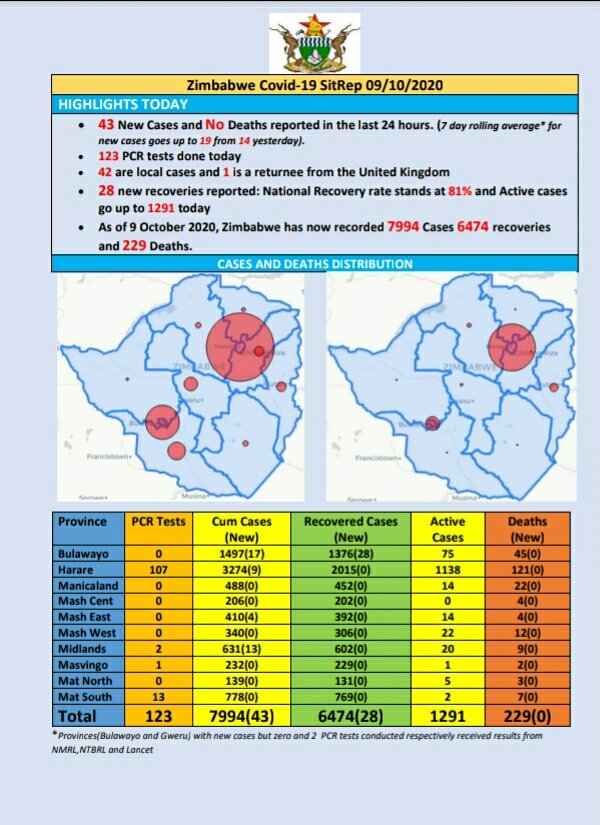 Also Read: Lockdown fines revised upwards
Members of the public who violate lockdown regulations now risk paying a spot fine of $5 000 while those found guilty of deliberately transmitting HIV can pay up to $1,6 million.
Fines have been reviewed upwards with immediate effect. Level 14 offences, the highest level of offences, now attract a fine of $1,6 million up from $800 000 and include crimes such as concealing treason, deliberately transmitting...
learn more