ZANU PF Wins Masvingo Rural Ward 21 By-election
The ruling ZANU PF won the Masvingo Rural Ward 21 by-election on June 25, 2022.
Murumbi Getrude, the Zimbabwe Electoral Commission (ZEC) Elections Officer for Ward 21 of Masvingo Rural District Council, announced the results.
Here are the outcomes:
1). Mumbire Onias of the Citizens Coalition for Change (CCC) – 177
2). Mumbire Chenjerai (ZANU PF) – 464
There were six (6) spoilt ballot papers.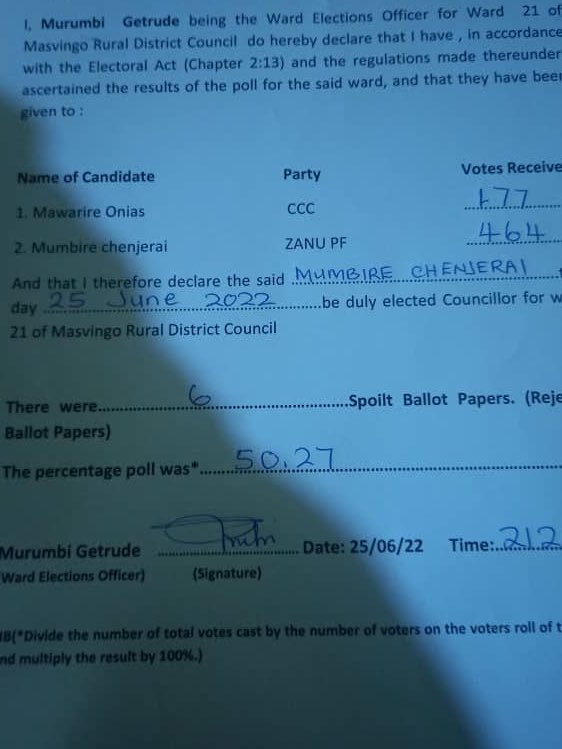 In other news,
Prophet Magaya Drives A $90k Land Rover Defender X Dynamic
Prophet Walter Magaya is the latest preacher driving an expensive vehicle, Magaya was pictured rolling in a Usd$90 000 Land Rover Defender X Dynamic which is one of the latest offerings from the Land Rover company.
Magaya is known for his humility as he once said he didn't need an expensive vehicle, In late 2018 Magaya hogged limelight after he pulled in…Learn More