Econet has been accused of money laundering by the State in the search and seizure warrant below.
The State has demanded all the names of customers who subscribed with the network operator since January the 2nd 2020 to the 30th of June 2020.
The State demanded all financial transaction records.
The search warrant which the police were carrying was issued by a Magistrate granting them permission to search the telecommunications giant's premises and retrieve the data in question.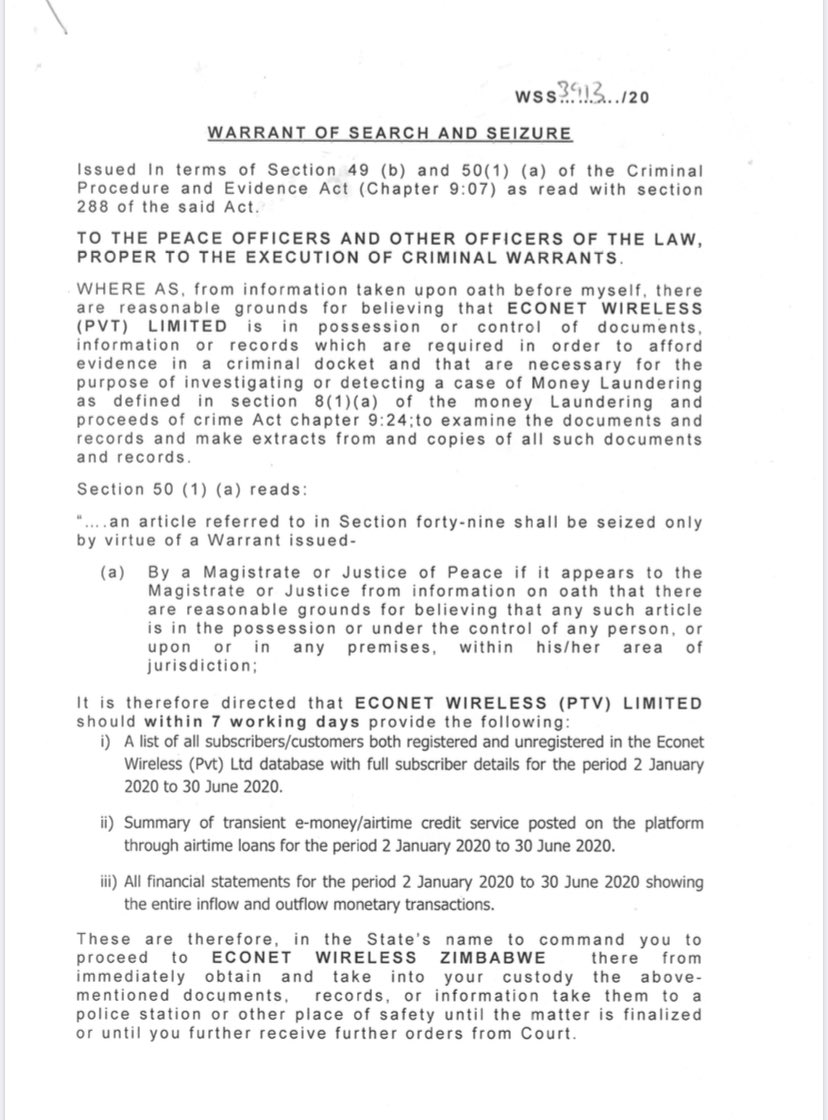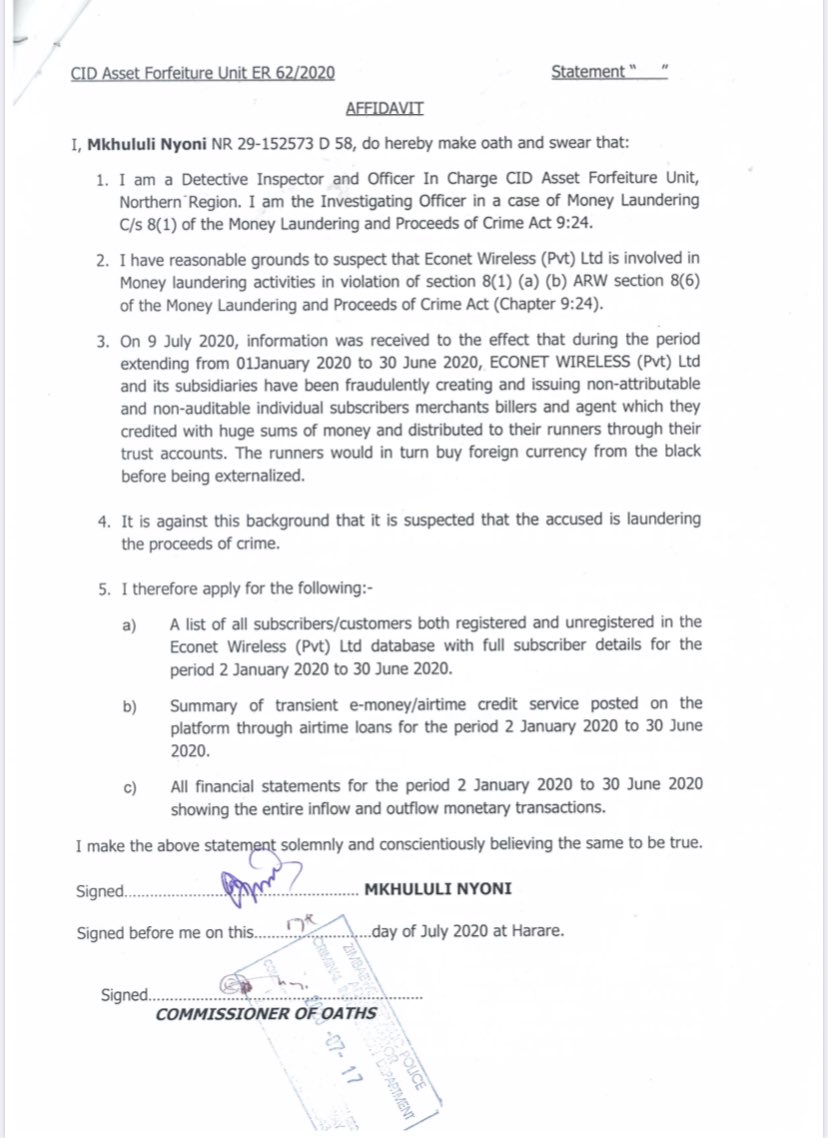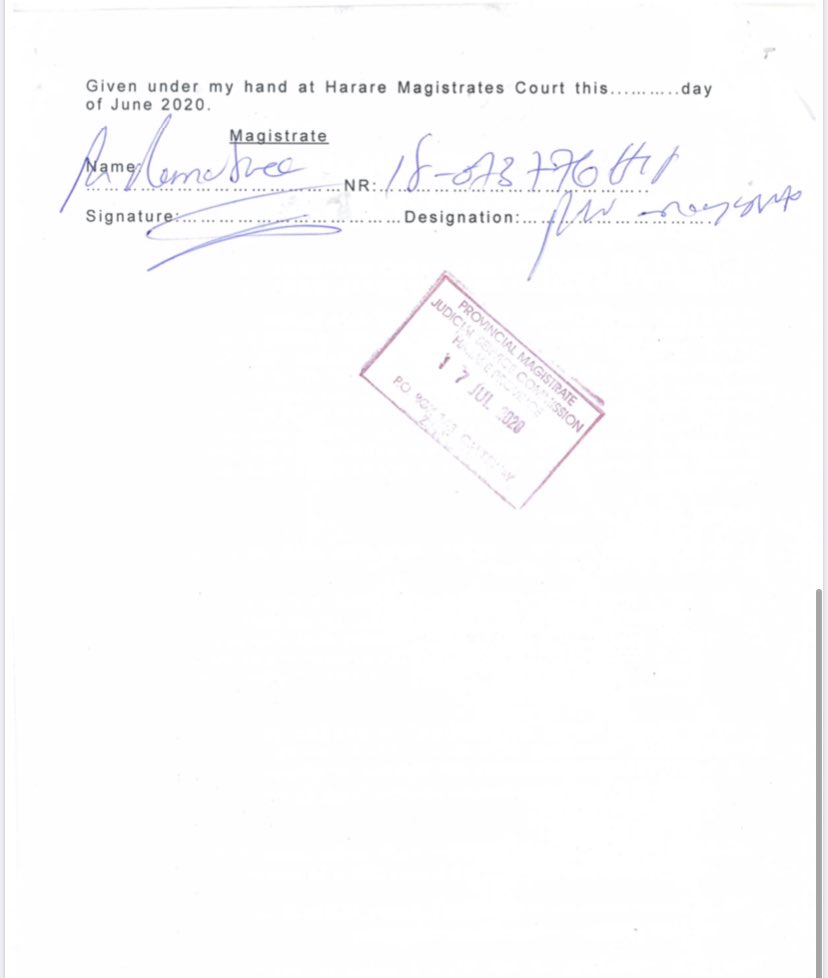 Trending On ZIMetro News. . .
Everything You Might Not Know About Zodwa 'Ginimbi's Wife'
Zodwa "
Mai Ginimbi
" Mkandla is a Zimbabwean entrepreneur, owner and managing director of Traverze Travel a leading leisure and business travel management company in Zimbabwe.
Zodwa Mkandla was born in Bubi in Matabeleland. She has two daughters Precious and Melisa. She was...
Read more