Econet has been accused of money laundering by the State in the search and seizure warrant below.
The State has demanded all the names of customers who subscribed with the network operator since January the 2nd 2020 to the 30th of June 2020.
The State demanded all financial transaction records.
The search warrant which the police were carrying was issued by a Magistrate granting them permission to search the telecommunications giant's premises and retrieve the data in question.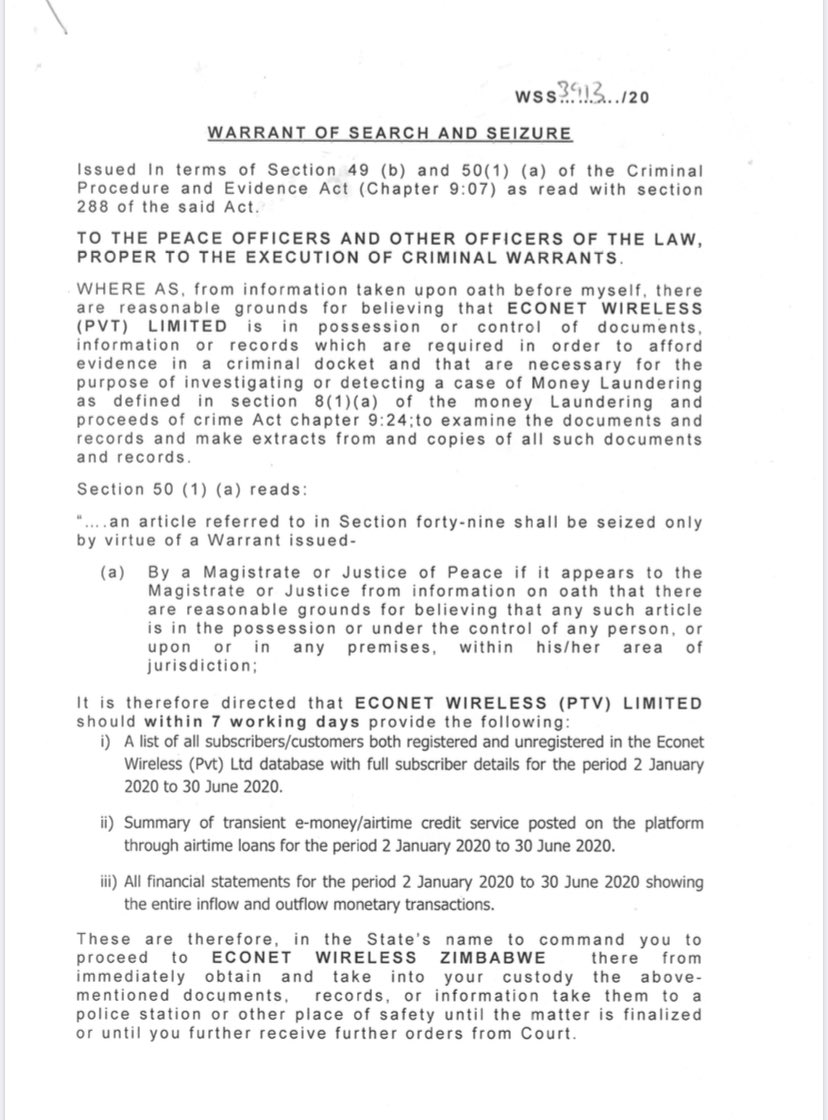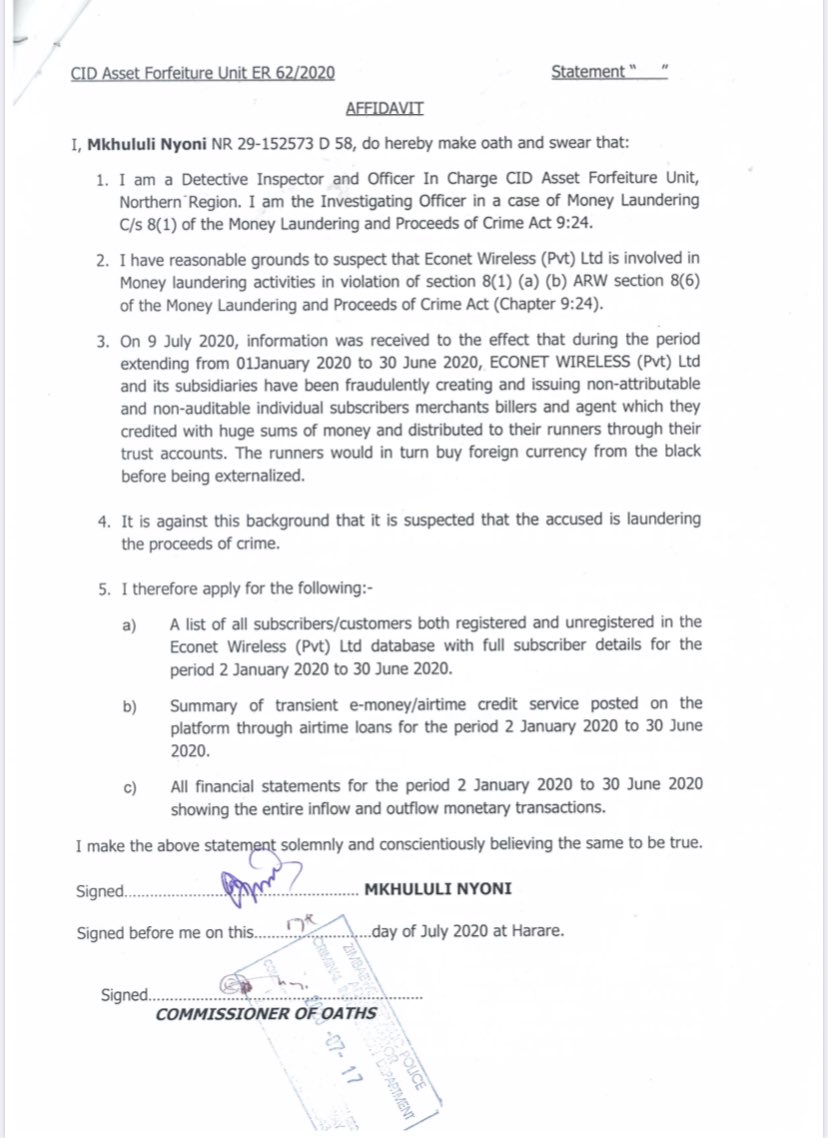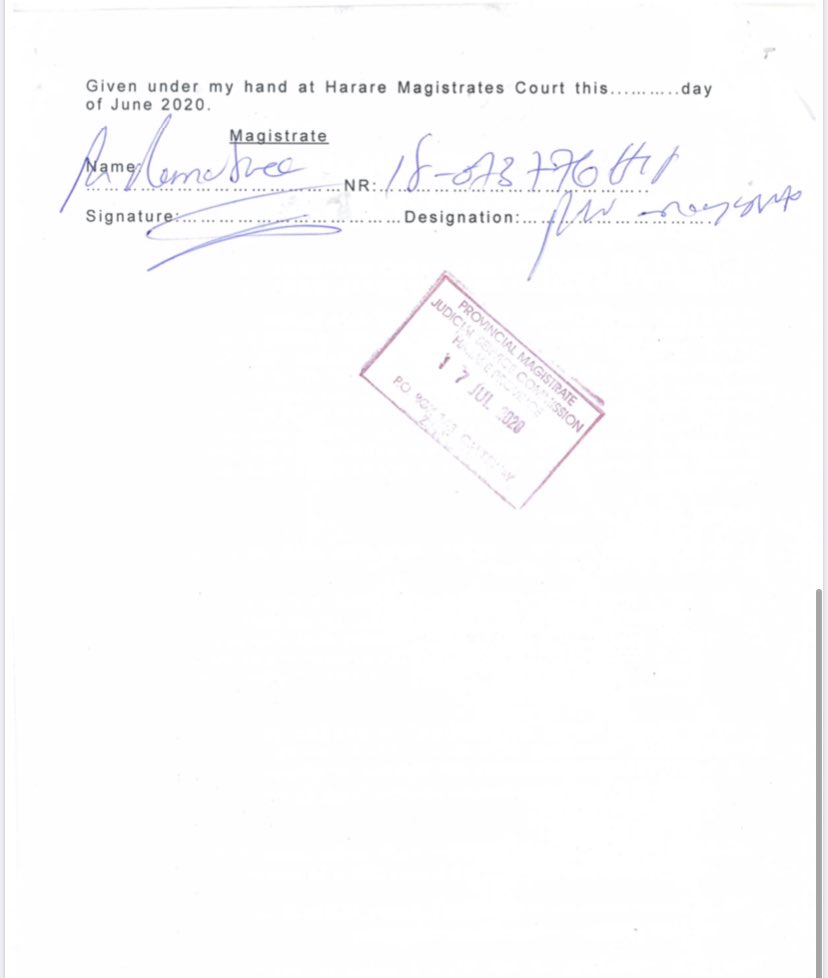 Trending On ZIMetro News. . .
Conman 'Teemak' now in therapy; bishop father to pay off his Ponzi scheme victims HARARE – A 23-year-old man who duped dozens of Zimbabweans dotted around the globe through a Ponzi scheme is currently undergoing therapy, his sister has said.
Namatai Marygrace Chipunza took to Facebook in the aftermath of news reports exposing the self-proclaimed millionaire Taona Oswald Chipunza – known among socialites as Teemak...
read more