NetOne is dishing out free 500MB of data! There is no argument about it, Ecocash are the kings of mobile money. According to the latest POTRAZ report, Ecocash handled more than 95% of all mobile wallet transactions conducted in the last quarter.
In fact, the numbers have barely shifted in the past few years.
That said OneMoney seems to have made up their minds-they want a piece of that action and they are really throwing some punchs.
Their latest punch is a free data promotion. All you have to do is deposit or receive at least $1000 ZWL into your bank account.
It doesn't matter how you get the money in there. It could be coming from a bank to wallet, ZIPIT receipt or money send by another OneMoney customer.
The free data will last for 48 hours and the promotion runs from today until towards the end of June.
Fund your OneMoney account with ZWL1000 and receive 500MB Free Data valid for 48hrs!
Here's some quick promo info for you to start winning;
-Data voucher is received within 24 hrs of participating
-Each customer is eligible to participate and win once every wee
Promotion runs from 29 March 2021 – 28 June 2021
-Data voucher is valid for 48hrs
-Wallet funding options include ZIPIT, money received from another OneMoney account, Bank to Wallet
Now that's some good news Smiling face with open mouth worth sharing,
Dial *111# Now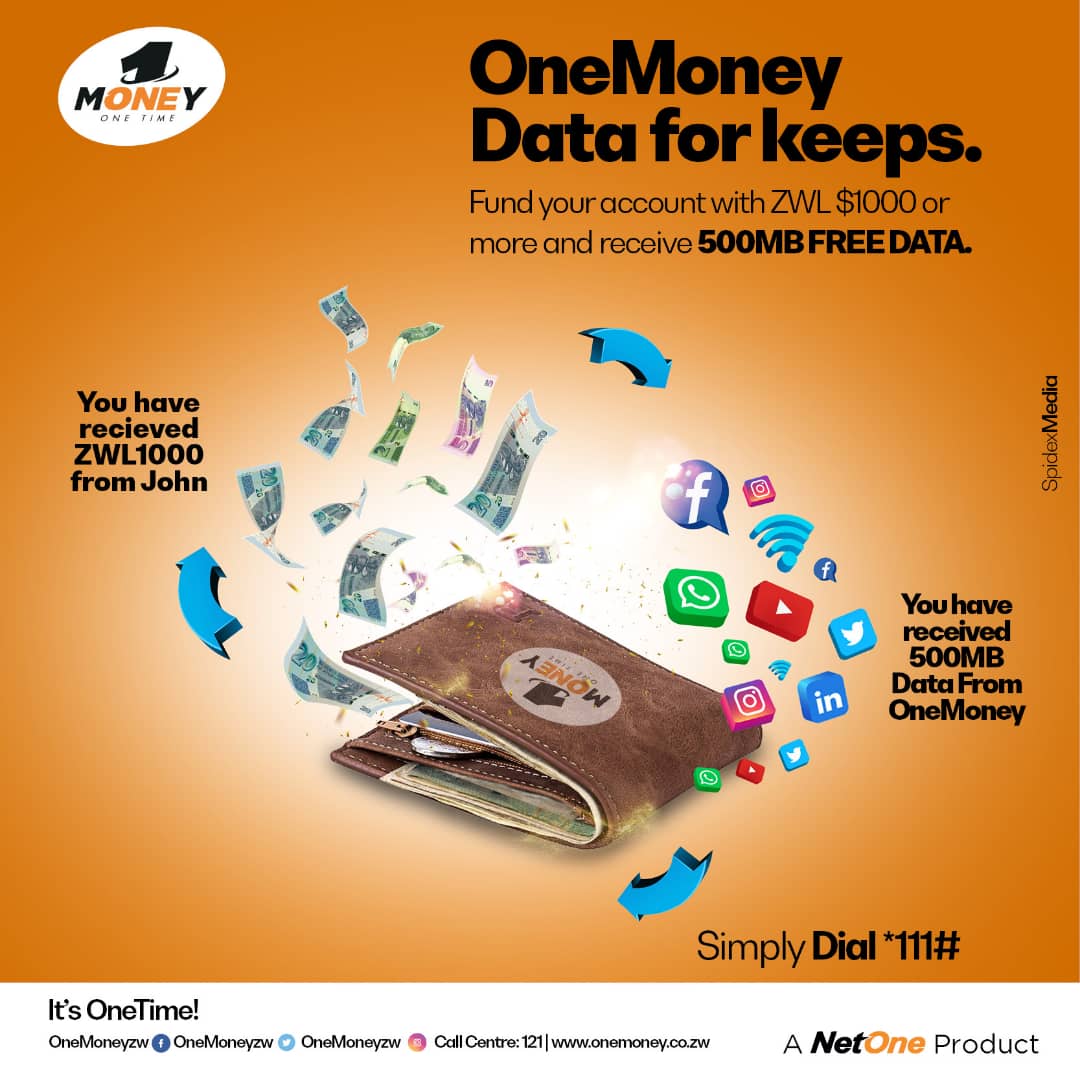 Source | Zim PriceCheck
In other news, Prophet Bushiri's daughter Israella Bushiri has died!
Shepherd Bushiri and his wife Mary have announced the death of their daughter Israella who died today.
Bushiri took to social media to announce the death of young Israella in a post that stated that he feels if she had been attended to earlier she wouldn't have died…Learn More
Also Read: Trevor 'Hell Commander' involved in "terrible accident"