LATEST On Journalists Arrested Over Mliswa Story
Zim Morning Post journalists, editor Elias Mambo and reporter Farai Machamire were released on 14 May 2021 after they were arrested and charged with criminal insult following an article they published on Temba Mliswa.
The article was published after a press conference held by Susan Mutami on her alleged personal disputes with the Norton legislator.
The journalists were released into the custody of their lawyer as police carried out further investigations.
According to the journalists' lawyer, Kudzai Kadzere, Mliswa is alleging that he was criminally insulted following the publication of the article.
See Mliswa's submission in the attached pictures: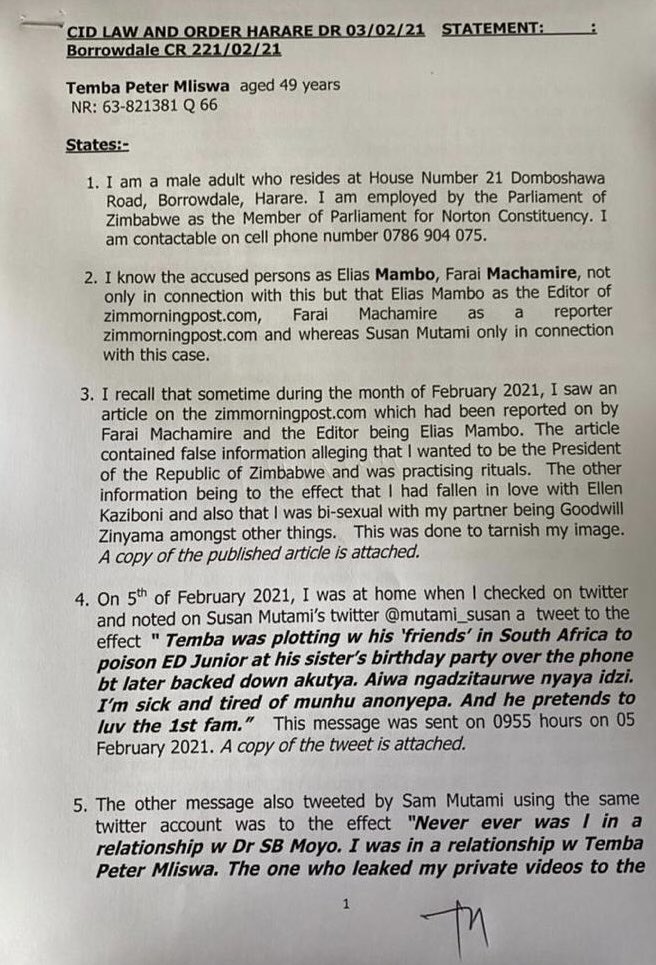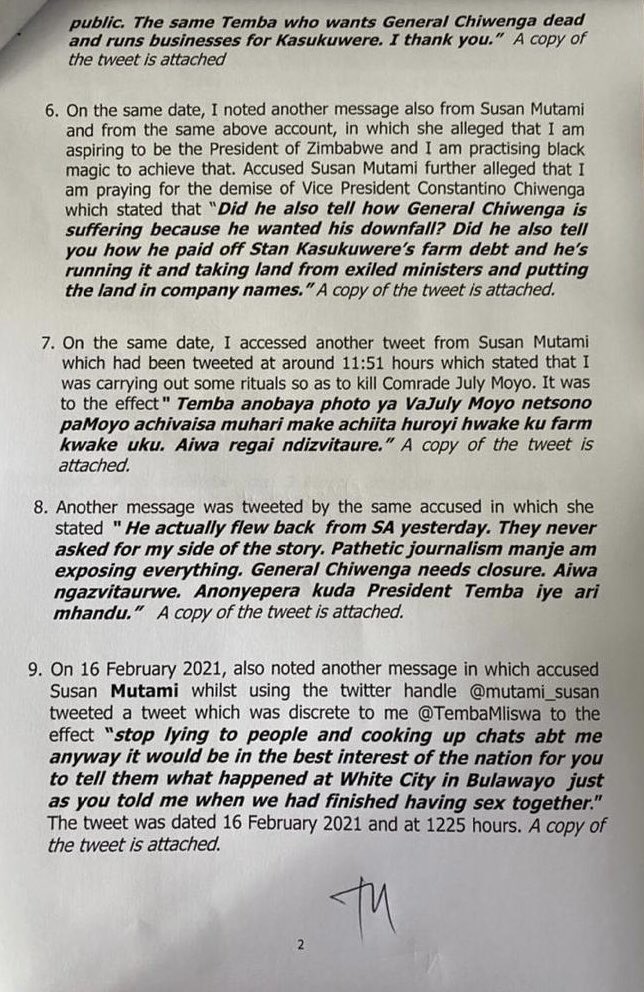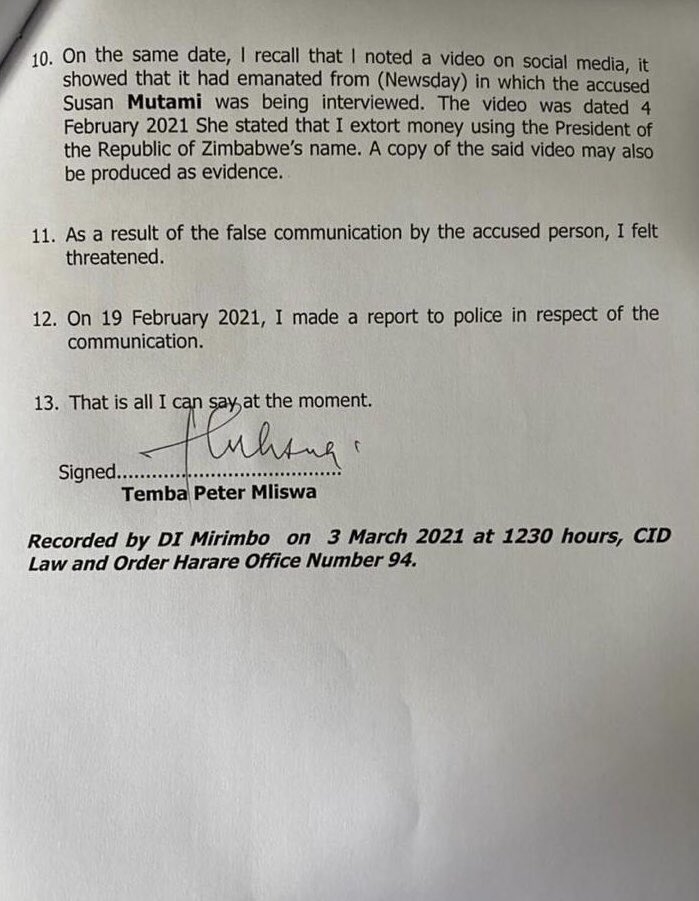 Mliswa claimed the release of the two journaliststhat was orchestrated by the Central Intelligence Organisation (CIO) which he accused of working to tarnish his name. We present his Twitter thread below.
_I've it on good authority this release was a result of the political connections they enjoy. I've said it appears to be an online publication controlled by some members of CIO & funded by the likes of Minister Mudha & many other senior & influential people, hence the release._
_Looking at the statement I submitted, what investigation is required against a story penned by them&based on falsehoods? Look at the difference when journos who don't exaggerate as much like @daddyhope are arrested&persecuted with investigations taking place whilst incarcerated._
_Hopewell, the EU, Britain & America all talk about selective application of the law and human rights abuses, and when you witness incidents like this, you're forced to agree with them. If I have to seek private prosecution, I will, but let it go on record._
_Certain people are projects and the truth will eventually come out. Power doesn't last however, and this will remain a record. It's such behaviour that leads to people living in exile in the future, they cannot destroy people through the stroke of the pen. Lawsuits are coming._
_Due process must be followed & @elias_mambo must have his day in court, allegations must be based on hardcore evidence, not hearsay. Hearsay is not a form of evidence, I'm looking forward to the trial, I'm ready. Let's clear ourselves through the courts; that's what's important._
Susan Mutami, has, however, indicated her readiness "to testify in court that whatever Zim Morning Post wrote in its article was 100% authentic as it came from me during an interview." She added:
_I have got proof of all my claims, some of which CIO and CID are in possession of._
_Therefore the charges pressed by baba Owen MUDHA, Mliswa/MATWINS against the journalists are baseless and possibly based on desperation to extort money from Zim Morning Post._
Source | Pindula News
In Other News, Married Man Dies At Girlfriend's House
A 37 year-old jilted married man was struck dead with an iron bar in a row over who should spend the night with a lover.
Chiwanza is reported to have paid an unwanted visit to his lover and the latter refused to open the door for him since another man was already in the house.
Irked by the development, Chiwanza was reported to have forced the door open and it…Learn More