Health practitioners at Bulawayo's United Bulawayo Hospital (UBH) on Thursday staged a demonstration demanding improved salaries.
They also rejected the government's US$75.00 COVID-19 offer which was announced by the Ministry of Finance and Economic Development on Wednesday.
The government has clarified that the allowance will not be paid in cash but public sector workers will be given purchasing electronic cards which they will then use to pay for goods and services.
Doctors and nurses have rejected the "rebased-RTGS dollar" with one of the placards written, "I work with my hands, I want my US$ Nostro in my hands".
See the pictures below shared on Twitter by CITE: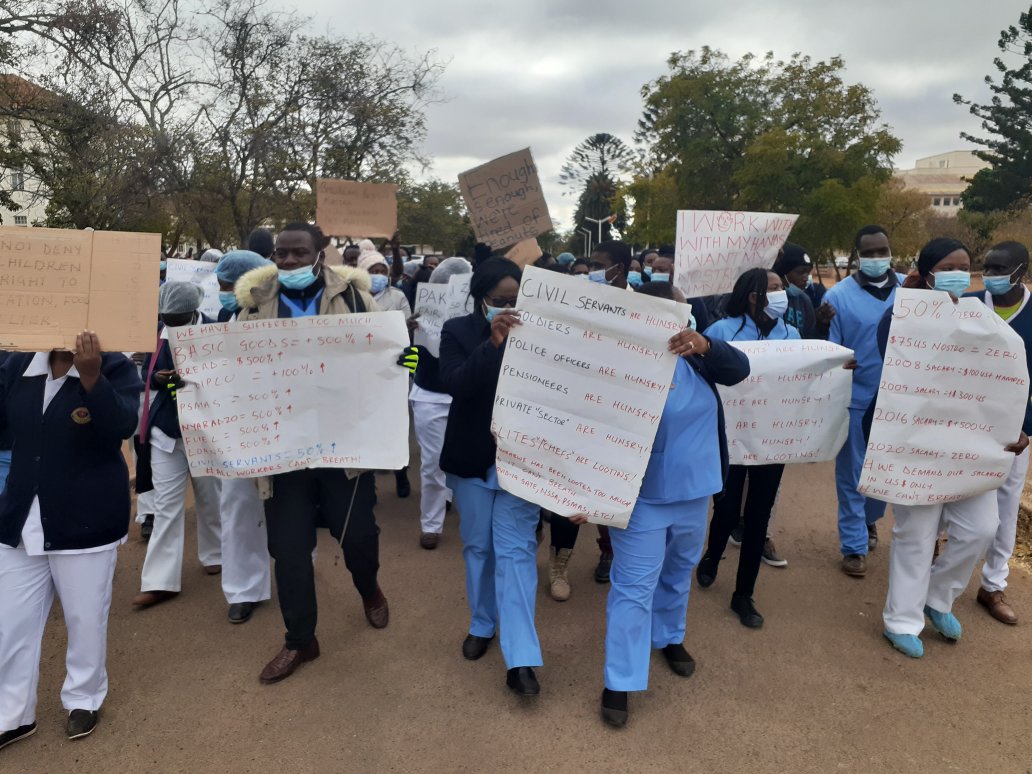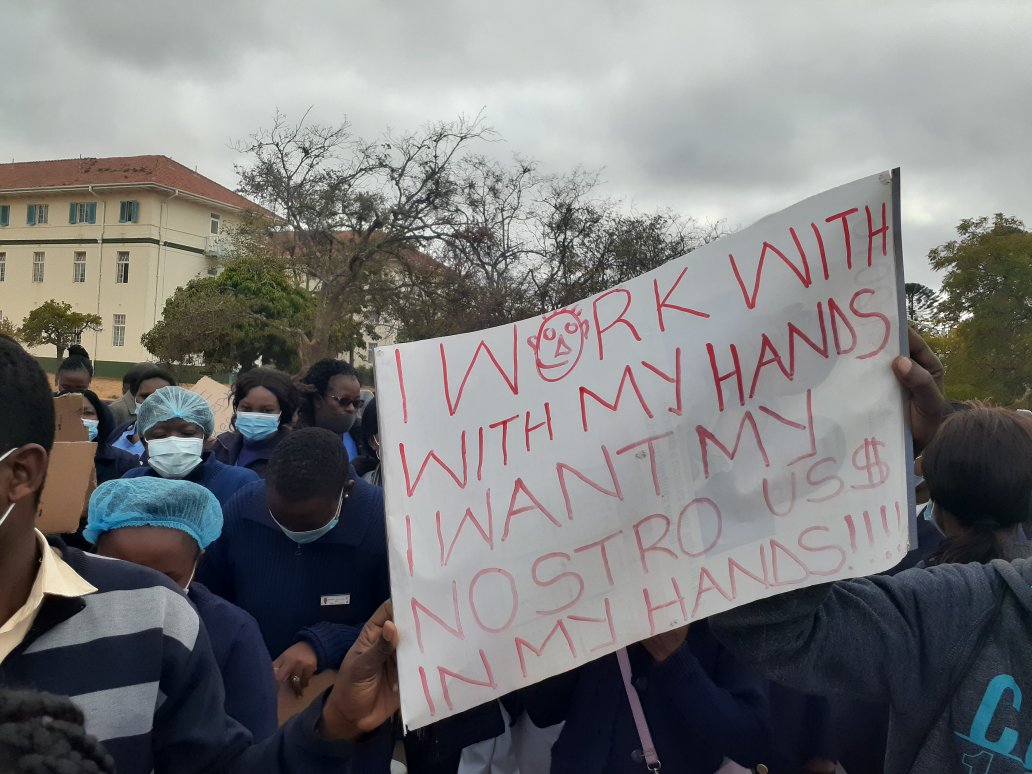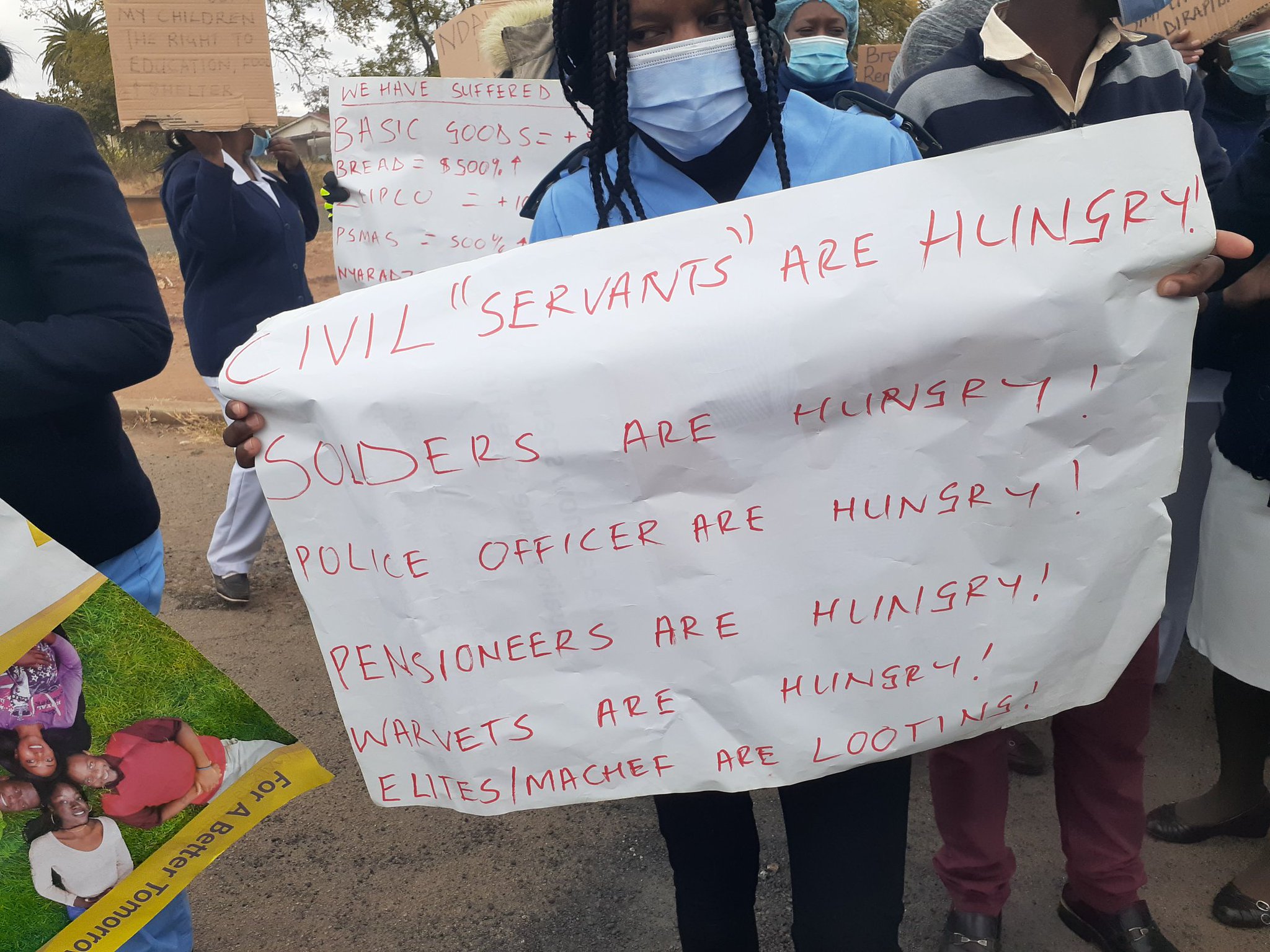 Trending On Zimetro. . .
Prophet Passion Java buys wife a 340K Lamborghini Urus 2020 custom made as a birthday gift: Video
So yesterday was Prophet Passion Java's wife's birthday. Lily Java turned 30 yesterday and we put an article about that. Below is a little catch-up…
The beautiful and humble soul has turned 30 years today and we are so happy to celebrate with her. She is also happy about her unborn baby which they are…full details
Also Read: THINGS YOU MIGHT NOT KNOW ABOUT GINIMBI
Genius Kadungure aka Ginimbi was a popular Zimbabwean socialite and businessman.
He was also the founder and Chief Executive Officer of a gas company, Pioneer Gases which has interests in Botswana, South Africa, and Zimbabwe. He was also the owner of Dreams Nightlife Club...read more