Delta Beverages To Sell Beer, Soft Drinks In Forex Starting 4 January
Leading beer and soft drinks manufacturer, Delta Beverages has with effect from the 4th of January priced its products in United States Dollars, a move the company says is meant to cushion its operations adversely affected by the prevailing shortage of foreign currency.
In a statement dated 2 January, Delta said the new fiscal and monetary measures put in place by government does not provide easy access to foreign currency by non-exporters and the company has received limited forex allocation from the banking channel which is insufficient to import raw materials required to produce soft drinks and beer.
Delta also said the decision to charge in United States dollars is also to protect its $600 million investment in plant and equipment and ensure sustainable of all value chain partners.
The company said all its products will be charged in hard currency with effect from 4 January 2019.
Below is the statement from Delta Beverages;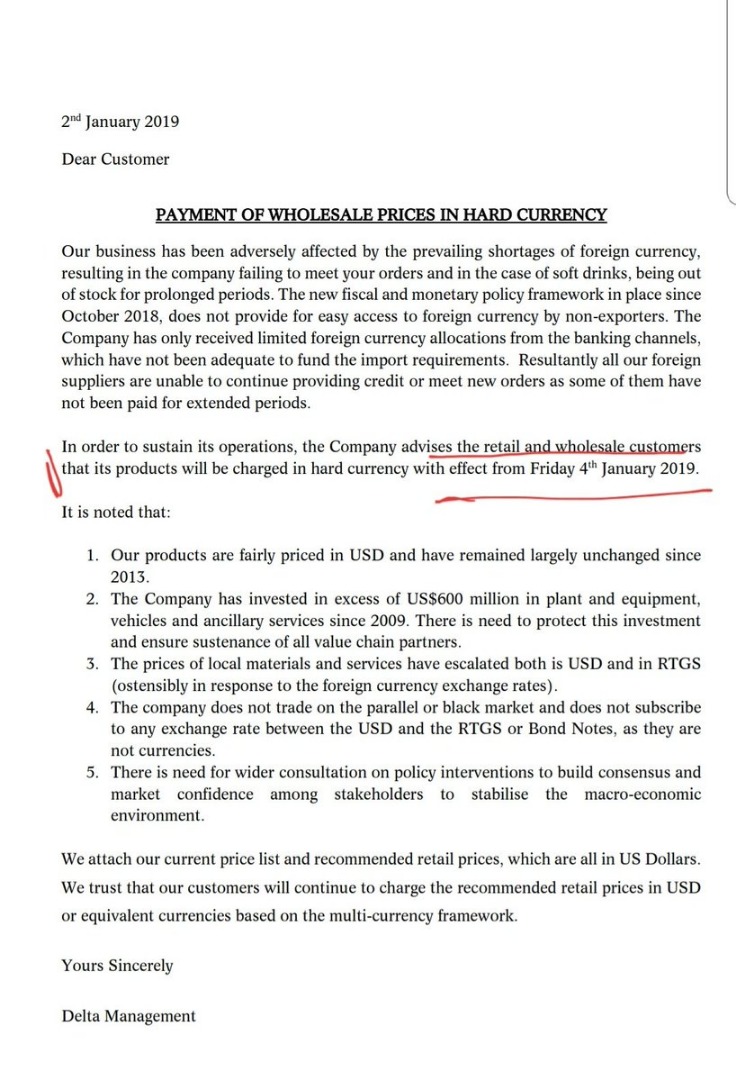 YOU MIGHT LIKE…
7 THINGS YOU MIGHT NOT KNOW ABOUT MARRY CHIWENGA
Marry Chiwenga nee Mubaiwa is an ex-model and the wife of Vice President of Zimbabwe, Constantino Chiwenga who is a Retired Commander of the Zimbabwe Defense Forces.
Marry was born in 1983. She is the daughter of Kenny Mubaiwa, who is the Chairman of Dynamos Football Club.She is a mother of 6 children….more here