The Ministry f Health and Child Care has announced that Zimbabwe recorded 55 new coronavirus cases in the past 24 hours.
In a statement issued this Wednesday, the Ministry said that the country also recorded 13 new coronavirus related deaths bringing the total of fatalities linked to the deadly virus to 179.
The statement also indicated that of the 55 new cases, 36 are local, 14 are returnees from South Africa and 5 are from Botswana. The total number of known cases is now 6251.
To date, the country has 5001 recoveries and 1071 active cases.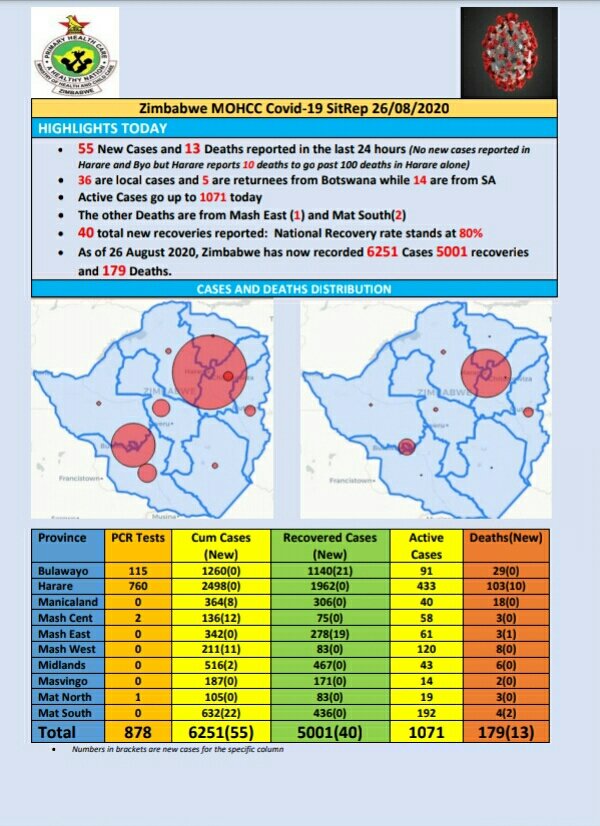 Trending On ZIMetro News. . .
"Moana was raped by her brother!" – More dirty secrets exposed
Battle for Mitchelle "Moana" Amuli's remains rages on and more secrets are coming out with allegations suggesting Ishmael Amuli's firstborn son raped Moana his own sister.
This was revealed by Moana's mom Yolanda Kuvaonga in a heartbreaking video seen by ZiMetro News...
watch video here