Zimbabwe on Thursday recorded 12 covid-19 deaths, the highest number since March when the first death was recorded in the country.
This brings the total number of COVID-19 related fatalities to 53.
The tragedy was announced by the Ministry of Health and Child Care in a statement which also observed that the total number of officially confirmed coronavirus cases has risen to 3092 after 213 people tested positive for the deadly virus.
205 of the new cases are locals while 8 are returnees from South Africa.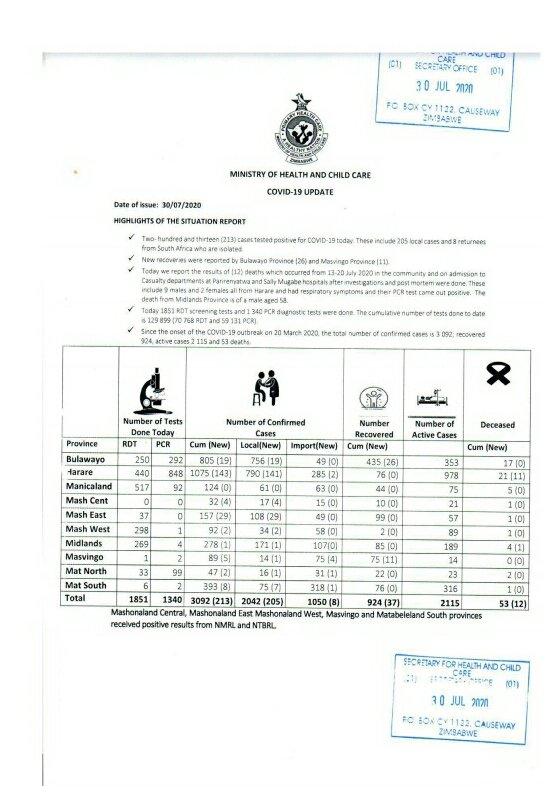 Also Read: THINGS YOU MIGHT NOT KNOW ABOUT GINIMBI
Genius Kadungure aka Ginimbi was a popular Zimbabwean socialite and businessman.
He was also the founder and Chief Executive Officer of a gas company, Pioneer Gases which has interests in Botswana, South Africa, and Zimbabwe. He was also the owner of Dreams Nightlife Club...read more