Today social media was flooded with fake news that the recently 'caught and released' Minister of Health was fired by the President.
Hopewell Chin'ono said: "It was too good to be true indeed considering the characters involved!
Either way, Mnangagwa's failure to remove a corrupt and crooked minister speaks volumes about himself and his conduct!
Aluta Continua"
It also turned out that the allegedly corrupt Minister Obadiah Moyo's criminal abuse of office goes beyond Covid-19 Drugs.
ZiMetro News learned from journalist Hopewell Chin'ono that he was involved in the so-called US$60 million donations which were a CORRUPT LIE which happened in 2019, see documents below.
Drax was registered with procurement in 2019.
See the document below: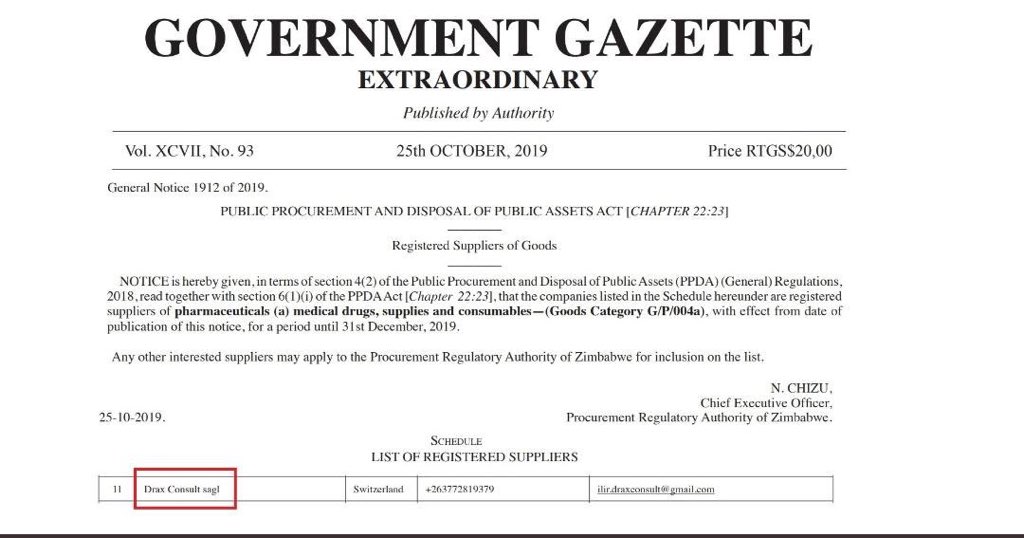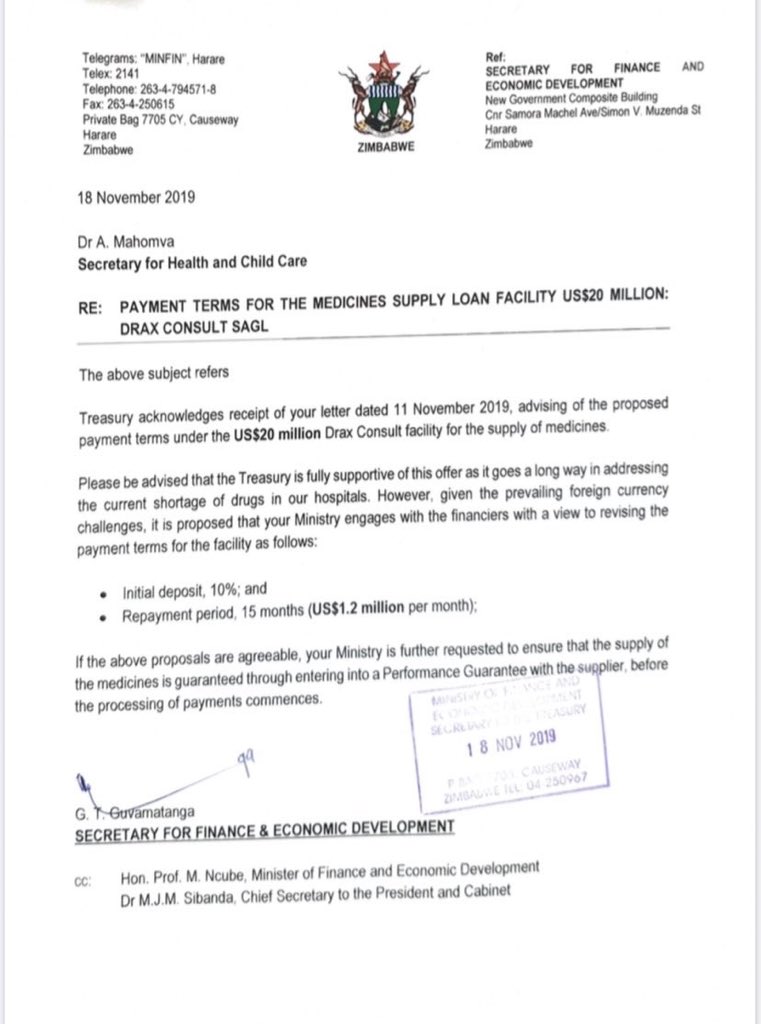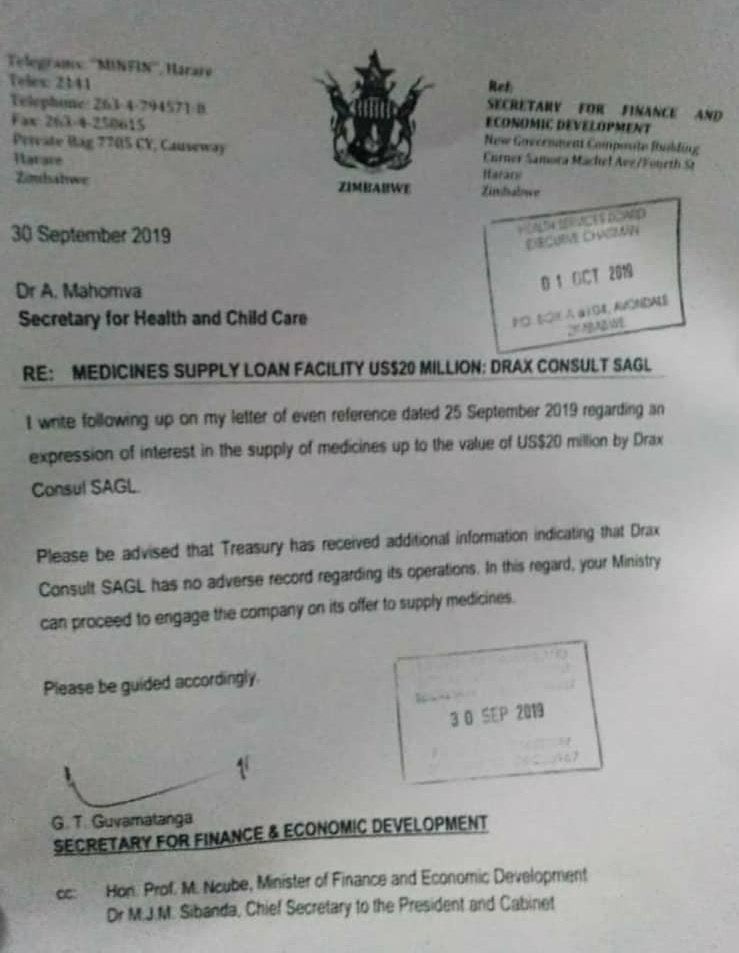 Trending On ZIMetro News. . .
Conman 'Teemak' now in therapy; bishop father to pay off his Ponzi scheme victims HARARE – A 23-year-old man who duped dozens of Zimbabweans dotted around the globe through a Ponzi scheme is currently undergoing therapy, his sister has said.
Namatai Marygrace Chipunza took to Facebook in the aftermath of news reports exposing the self-proclaimed millionaire Taona Oswald Chipunza – known among socialites as Teemak...
read more