Buhera Police Officers In Trouble For Choosing Chamisa Over Mnangagwa
Three members of the Zimbabwe Police Services in Buhera have been arrested by their colleagues for allegedly involving themselves in politics by criticizing President Emmerson Mnangagwa and expressing their support of opposition leader Nelson Chamisa.
The officers have been arraigned before the police disciplinary system and are likely to be dismissed from service for chanting MDC slogans in a public place.
Below are parts of the charge sheets against the officers.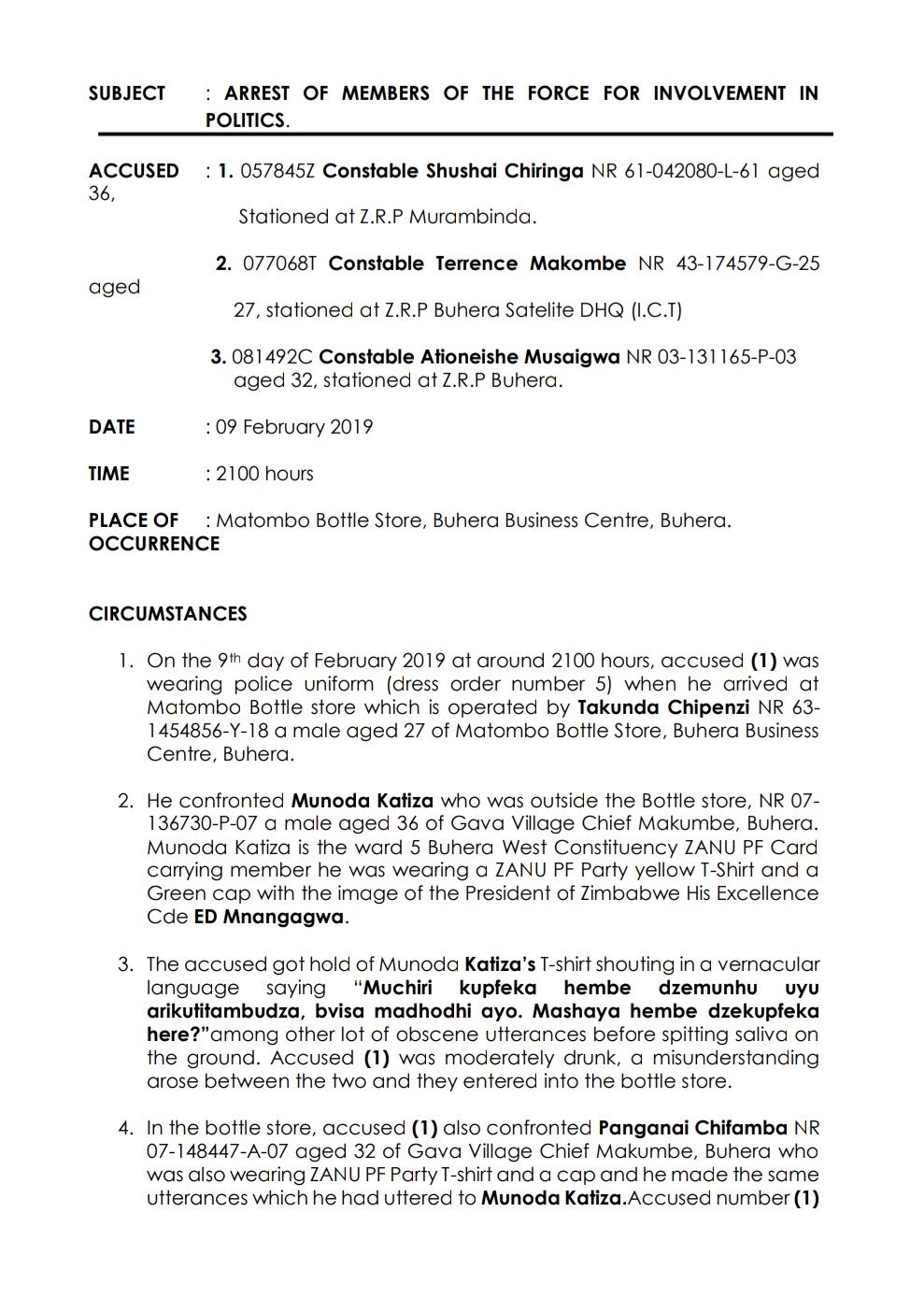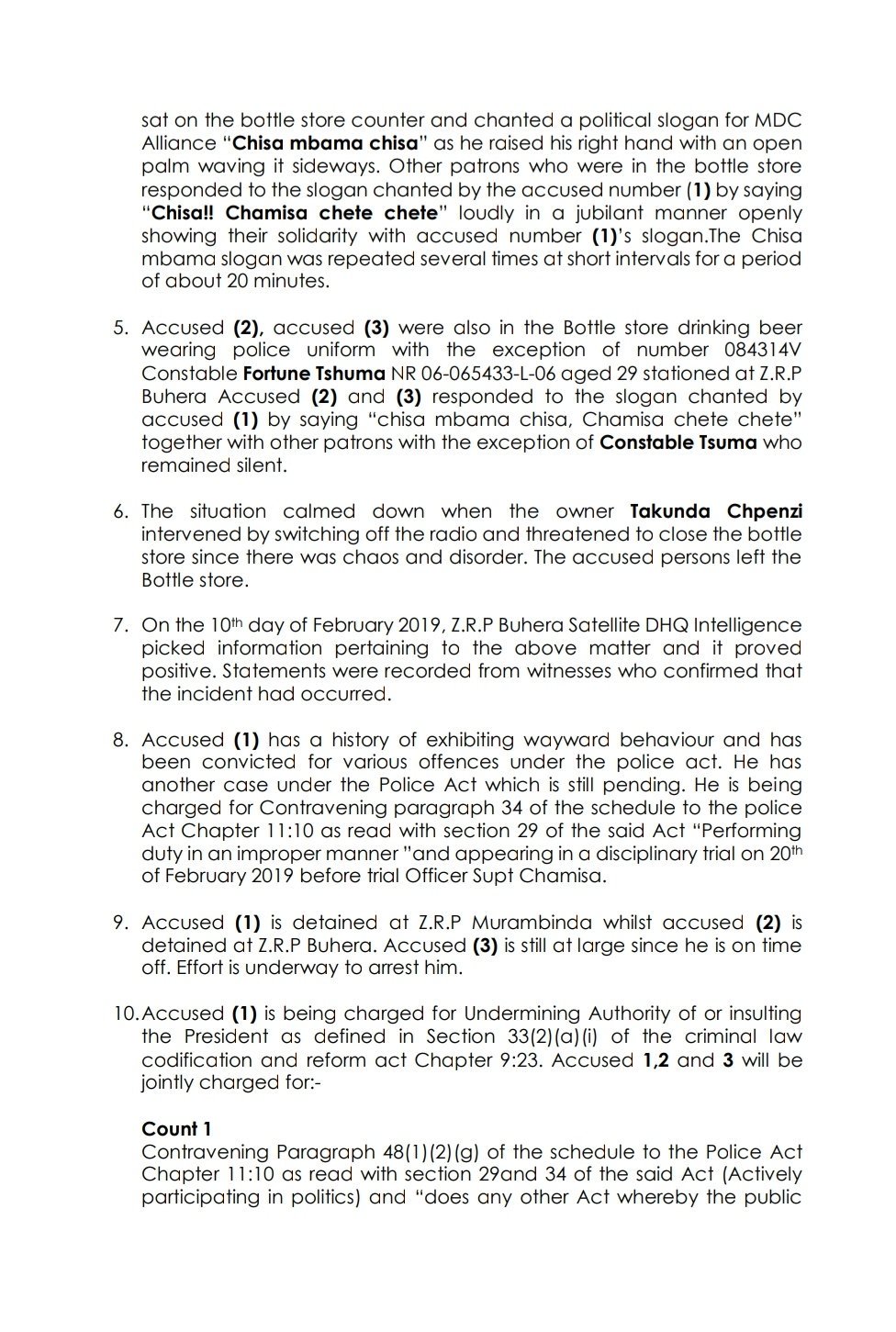 YOU MIGHT LIKE…
THESE 8 PICTURES FROM KIKKY BADASS WILL GIVE YOU A FEVER
You might not have heard of the name Kikky BadAss but in a matter of days, she will definitely be in your face, phone,iPad and laptop.
She's Zimbabwean and turning heads in the entertainment industry…more here