RwandAir has suspended flights to Zimbabwe with effect from today (Monday, 8 February 2021) due to fears of COVID-19 variants. In a statement, the airline said:
In view of global concerns about covid variants prevalent throughout southern Africa, RwandAir announced the suspension of its flights to Johannesburg, Cape Town, Lusaka and Harare, effective 8 February 2021. Scheduled flights will resume as soon as there is more clarity on the situation.
We sincerely apologize for the inconvenience caused.
Affected customers can rebook and fly at a later date at no additional cost – or request a refund.
For further information, please visit www.rwandair.com for the latest updates and information.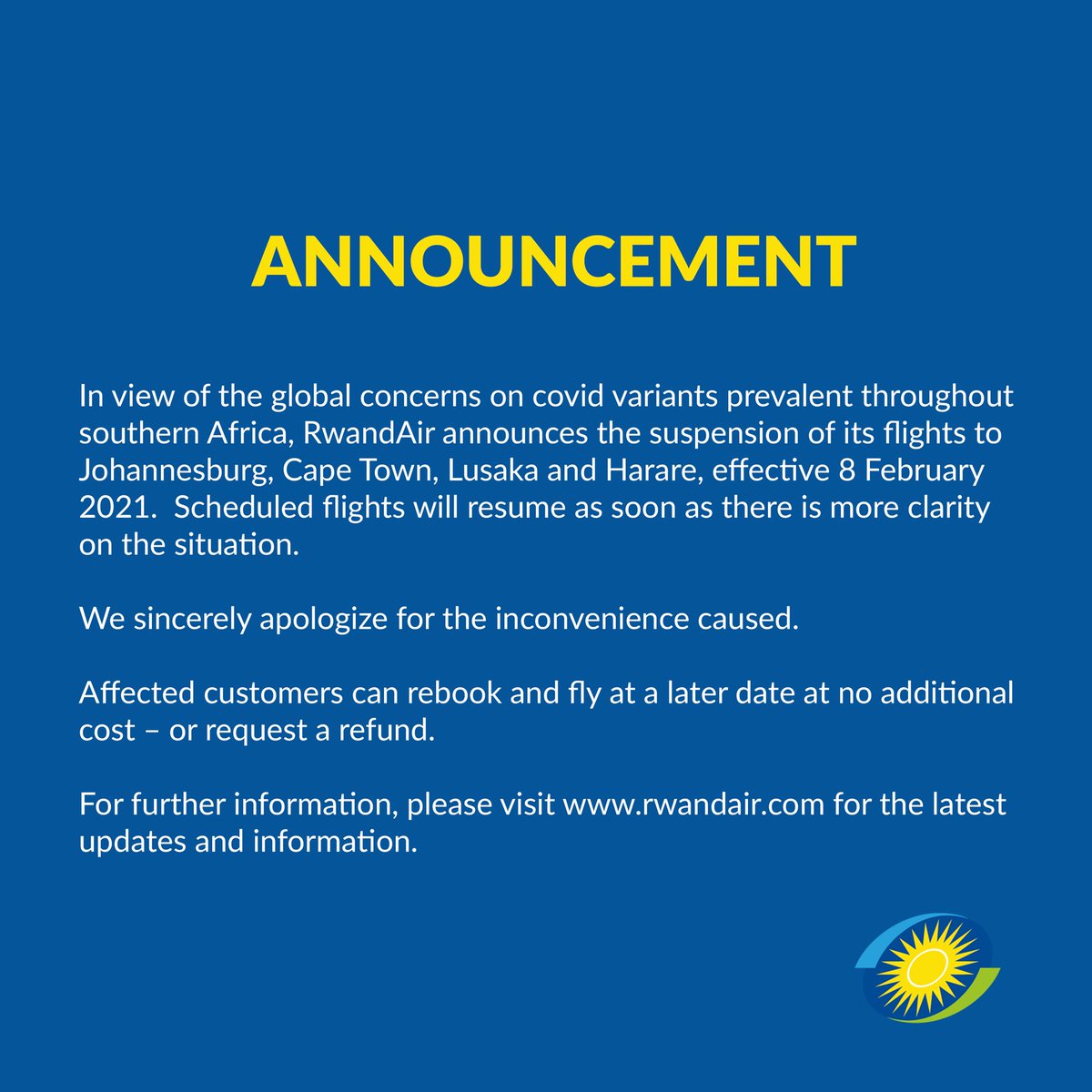 The airline had, on 2 December 2020, reintroduced its flights and services operating between Harare and Cape Town.
Also Trending...
Woman Caught Bedding 13 year old, Claims He Invited Her!
A Greendale woman was on Tuesday arrested after she was caught having s..ex with a 13-year-old boy at the latter's parents' home in Houghton Park.
The unidentified woman was quick to defend herself from arresting police officers by showing them condoms, saying they had had protected...
Read More