Here is Zimbabwe's coronavirus or COVID-19 update or situation report by the Ministry of Health and Child Care (MoHCC) as of 21 February 2021:
New cases: 28
Local Cases: 28
Returnees: 0
Deaths: 4
Tests: 1 212
Recoveries: 29
National Recovery Rate: 89.7%
Active Cases: 2 235
Total Cumulative Cases: 35 796
Total Recoveries: 32 125
Total Deaths: 1 436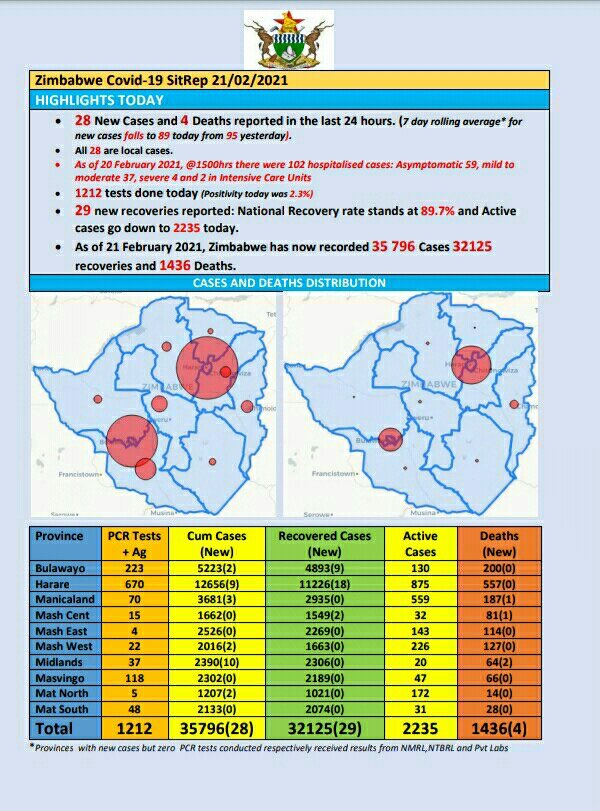 Source | MoHCC
Also Trending...
Woman Caught Bedding 13 year old, Claims He Invited Her!
A Greendale woman was on Tuesday arrested after she was caught having s..ex with a 13-year-old boy at the latter's parents' home in Houghton Park.
The unidentified woman was quick to defend herself from arresting police officers by showing them condoms, saying they had had protected...
Read More